Our vision for every man at Fourth is to see God build in us a life that matters and to leave a legacy that endures.
Every Man Matters
You matter to us here as men and we want to learn together how to live lives that make a difference in the world around us.
Every man at Fourth is part of our men's ministry, not just those who attend some men's event.
DISCIPLESHIP GROUPS | Various Places & Times
Jesus modeled for us how to change the world by banding together in groups of three to twelve men who intentionally help each other practically follow Jesus in the midst of real life.  Here are two resources for creating your own discipleship group:
Head, Heart and Hands: here is a very brief introduction to a balanced, adaptable, less-structured approach to intentional spiritual growth for groups of about 3 to 6 people
OTHER EVENTS OF FUN, FELLOWSHIP OR LIFE TOGETHER | Various Places
Men at Fourth will gather for everything from barn gatherings, sports or other outings, or even men's retreats together.  We will update this page for the latest information.
Men… In Action
Men, here is a link to Mike's Smith's class he taught during our men's series, In Action, where several of our men shared their own stories and gifts of what it looks like for them to by trying to live out the calling of God in everyday life.  He combined his gift of painting, prayer and meditation on the presence of God in our lives and powerful music as well.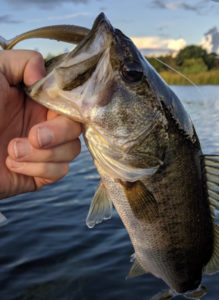 Let's Go Fish! I'd like to explore the possibility of some guys getting together to do some fishing. This is a chance to get to know each other and have some fun as we enjoy God's amazing world. Those interested could meet for coffee and share a bit: fishing experience and interests, availability to fish, equipment you have, and of course—what was your biggest fish. This would be relaxed and informal, just enjoying being with each other. If interested, email me with your contact information and maybe a little bit about your fishing history and expectations. Then we can get together and plan some time on the water. Cast all your troubles away.—Frank Hutton (fghutton@icloud.com; 615-691-1641)
"Men at Work": Pursuit of God in the Company of Friends
Helping every man live a life that matters and leave a legacy that endures… "The future is now."
I've heard people say such things out of fear; but I am sending this message out of gratitude and anticipation, because I keep hearing some version of this idea at Fourth: from one of our shepherds sharing his experience of time with the children's ministry; to several people celebrating the energy and life of our young adult ministry; or the following story I heard from Joe Whitehouse who is experiencing powerful connections with God and other men in a new men's group that formed this year.
Here is Joe's description of what God is up to: "I started meeting with the men of one of our life groups at the beginning of this year. The life group consists of young married couples that are very engaged in this church family and have exhibited a genuine transparency with each other. Each month, the men gather at my house for a quick breakfast and then we spend time together walking through a study on godly manhood. We are in covenant with each other and I remind the men that I'm available 24/7 for them and/or their families. I was not fortunate enough, nor aware enough, at their age and stage of life to recognize the value of relationships like this and thought this might be a study of interest to these guys. Thus far, they value this time together and look forward to our gatherings and conversations. I am so impressed by their transparency, depth of thought, and genuine care for each other. I come away from our time together so encouraged, knowing these men are going to be leaders in our church family in the future, and hearing them say that as well. For folks who are concerned about the future of the church, I wish they could spend time listening to these men and get a sense of their thirst for spiritual growth and authentic care for others."
I join Joe in thanking God for raising up men like this in our church. This is our men's ministry in action: a living reminder that every man in our church is a vital part of our men's ministry. I pray this group inspires us all to take the next step in our participation and connection here.